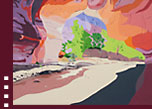 custom tours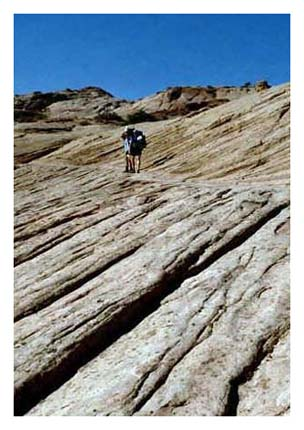 Outdoor Adventures on the Colorado Plateau
The Museum of Northern Arizona's Ventures offer unparalleled opportunities to discover and explore the Colorado Plateau — 130,000 square miles of spectacular mountains, mesas, and canyonlands in the Four Corners region of Arizona, Utah, Colorado, and New Mexico. Experience the rich natural wonders and cultures of this region through the eyes of scientists, writers, artists, cultural consultants, and guides.
Our goal is to provide exceptional outdoor educational experiences. Ventures range in length from a day to a week. Diverse itineraries include hiking, backpacking, river rafting, camping, van tours, and lodge-based excursions on the Plateau. We keep groups small to allow maximum interaction between participants and trip leaders. Early reservations are advised because trips fill quickly.
photo by Jeri Grandy

Our programs provide a premier educational experience for those who wish to explore the Southwest's treasures.
Hotel-based trips feature easy to moderate day hikes.
Camping / hiking trips feature moderate to strenuous day hikes with vehicle and base camp support.
Wilderness trips venture into remote regions by foot and boat for multiple days.
Day trips feature easy to moderate hikes and van support.
Custom tours offer unparalleled educational opportunities for all kinds of groups.

New Trips ! Complete schedule of trips for 2011 is available for preview and booking.