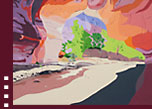 custom tours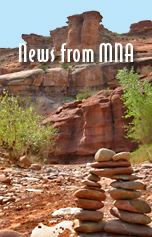 What's New at MNA Ventures
2010 Trip Schedule
The entire schedule of trips for 2010 are now available for booking. Book before January 8, 2010 and receive an Early Bird Discount.
Canyonlands and Arches, April 5 – 9, 2010
Kayenta Anasazi Heartland, October 6 – 10, 2010
Ventures in Vermilion Cliffs, April 21 – 25, 2010
Writing on the Mountain, July 16 – 18, 2010
Early Bird Special and Member Discounts
Book before January 8, and receive a $50 per person Early Bird Discount on all multi-day trips that start in the following year.
MNA members receive discounts! Not a member yet? Join when you register! Ventures reservations at the nonmember price include a 1-year MNA Painted Desert Affiliate membership — a $60 value.