Custom tours to suit your thirst for knowledge and adventure.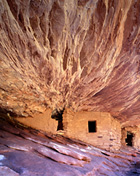 MNA's Custom Tour program offers unparalleled opportunities for friends, families, university and school groups, professional organizations, cultural institutions, and commercial tour groups. We develop these exclusive educational tours around your interest, schedule, activity level, and budget.
Contact the Ventures Office at 928.774.5211, ext. 203 to learn more.
Photo by Bruce Hucko.
"Everything exceeded my expectations…ran like a well-oiled machine." —P.R.
"Ventures takes you where you have never been, to places you barely or never knew existed. After the experience you ask yourself why you didn't go sooner and wonder how soon you can go back." —R.W.
Everything was so organized! Great staff and guides. I was very impressed with the staff and how quickly they respond if you have questions or concerns. They were just great and I couldn't wait to meet them. (Lisa and Tracy) — I have already recommended this program." —B.M.
"I would definitely recommend the Ventures programs to others, and have! Good coordination of the entire trip. Personnel were competent and made me feel safe — like the trip was centered around my convenience and not that of the 'company.'" —J.A